Milwaukee Ayurveda, Yoga,
& More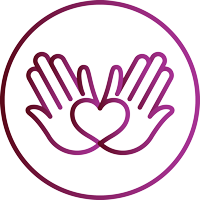 Ayurveda Health Coach
in Milwaukee
As an ayurveda health counselor in Milwaukee, I help people find the underlying causes of their health problems. I teach easy to follow daily habits that are beneficial to your mental and physical health.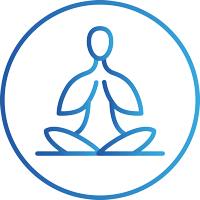 Private Yoga Classes
in Milwaukee
Are you looking for stress relief, active relaxation, or gentle ways to improve your physical health? I make sure my yoga classes are suitable for all my Milwaukee students with different personal goals.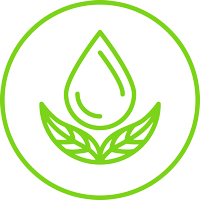 Pure Essential Oils
for Your Health
Essential oils are successfully used by people across the world to relieve everyday stress and anxiety. They greatly support nervous, respiratory, digestive, and immune systems without harmful side effects.
Milwaukee Ayurveda Health Counselor
Healing From Within.
Ayurveda Coach in Milwaukee
Ayurvedic Health System focuses primarily on the prevention of disease through proper diet and lifestyle. Ayurveda encourages self-empowerment to promote healing from within.
Ayurveda provides tools to improve your health
The very first step towards any health improvement is to realize that you are in control of your own body and actions. Ayurveda offers a variety of daily nutritional and self-care habits that will help your body return to its natural balance.
I am one of a few fully certified Ayurveda health counselors in the Milwaukee area who can really help you with this process.
Ayurveda consultations online or in-person around Milwaukee
Contact me if you need an Ayurveda coach and are ready to take a step towards better health.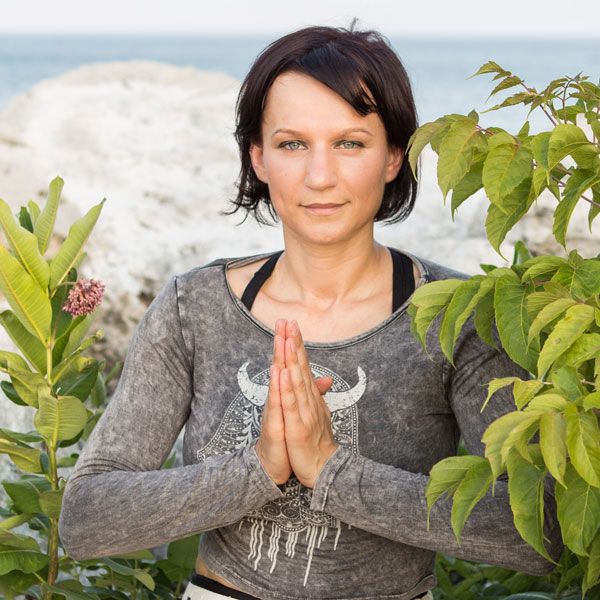 Private Yoga Instructor near Milwaukee
Yoga for Health.
Relax, Rejuvenate, Repeat
Yoga is suitable for anyone, regardless of their fitness level. You can practice yoga alone in your living room or share experiences with other students during group sessions.
Private and group yoga classes in Milwaukee
For all my students from the Milwaukee area I offer various types of yoga classes including group studio, small-group, and private yoga sessions.
Please follow the link below to learn more about my private yoga and group classes around Milwaukee area.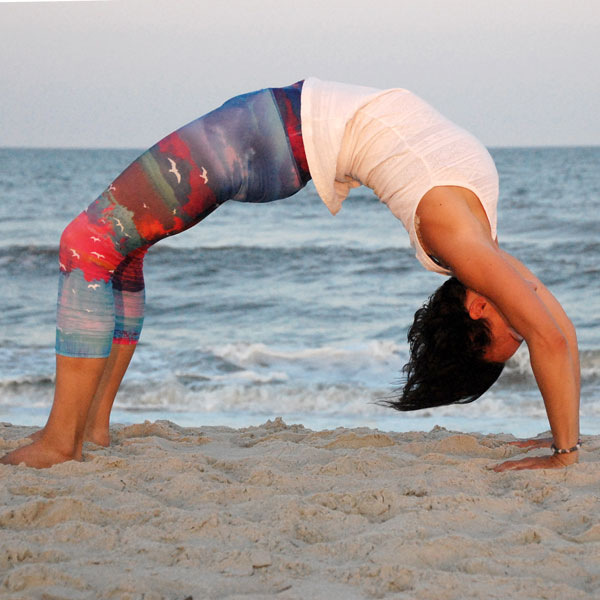 During my group or private yoga classes I always put a lot of emphasis on creating an environment where all students can work towards their personal goals at their own pace.
Ayurveda Coach & Private Yoga Teacher in Milwaukee
I love sharing happiness with my students
[Milwaukee private yoga instructor]
Your classes left me feeling great
I have been practicing yoga with Alex for 5 years. I began a yoga journey when my youngest child left for college. Deep Stretch was a great start for me and Vinyasa was a challenge but both classes left me feeling great! Alex explains a purpose and benefit to each series of poses; she gives multiple modifications for each pose and truly puts the ownership of the practice on you. You will be changed, and you will make a difference for yourself.
- Margaret V.
[Milwaukee private yoga teacher]
Alex is a true treasure on earth
I have been doing yoga with Alex for several years. The way she cares for you as she goes through the class makes you feel so special. I have shown up with sore spots in my body, and although she might not have had that body area designed in her session, she would add it to help bring relief. She also has taken the time to show certain moves for me to do when I am at home to continue to work that sore spot. Because her voice is so kind and gentle, getting fully relaxed at the end of the practice is no problem! I will actually go through my day and hear Alex's sweet voice in my brain, telling me to pull my shoulders back or breathe with intention. It has helped my energy level immensely during the day. Before Covid hit, she used to come and move my body into the right shape so I didn't injure anything, but all without judgment. She always makes me feel so capable. Alex is a true treasure on earth and I miss her and her wonderful classes when I can't make it!
- Chris S.
[Milwaukee private yoga teacher]
I like the fact that we flow the whole time
I've been practicing yoga for about 3 1/2 years. It was very tough in the beginning, but I kept going back to class even though I was sore afterwards. Then I started noticing small changes like being able to move more easily, being able to crouch down and get back up, turning my body in the car to look behind me before pulling out felt better, and my balance was much stronger than it had ever been. Alex always comes up with classes that are challenging, but offers modifications if needed. She has been open to suggestions too, like when I asked her if she could slow the pace down so I could keep up. She is great at introducing new poses, and I like the fact that we flow the whole time. Alex has a beautiful voice and manner of speaking as well.
- Inger O.
[Milwaukee ayurvedic coach]
Working with Alex has made me feel like a new person
I've always considered myself relatively healthy, but as I went through perimenopause, things changed. I started to gain weight, struggled to motivate myself to exercise (which is something I always enjoyed), was constipated on a regular basis, had hot flashes and night sweats, and just overall felt very sluggish. I heard of Ayurveda from years of practicing yoga but knew very little about it. I finally decided I had nothing to lose. I met with Alex three times over the course of a few months, and not only found the principles of Ayurveda fascinating, but also easy to incorporate into my daily life. It didn't require me to drastically change my lifestyle. There was no crazy diet to follow. Instead, it was small things throughout the day that were easy to incorporate into my busy life. Over time, I lost weight, found exercise enjoyable again, rarely have hot flashes and night sweats, sleep better, am no longer constipated and overall feel younger and healthier. I highly recommend Alex. Working with her has made me feel like a new person. You will not regret it!
- Mary Kay B.
[Milwaukee ayurvedic coach]
Alex was very thorough and professional
I am a former Division l athlete who has always focused on physical wellness. However, I have always felt as though my health could be better and needed some guidance to get me headed in the right direction. I had gone to naturopath physicians but they just recommended supplements. Something was still off, and I was still feeling sluggish, dehydrated (even after drinking 32oz of water), my digestion was never regular, I felt bloated and just overall I felt out of balance. I had heard of Ayurveda and thought it was time to try it. Alex was very thorough and professional. We came up with simple additions to my diet, including a tea that I drink three times a week all year and still love, plus some kitchari for meals. Alex cares about your well being and is so supportive. I recommend her services to everyone, even those that feel great already. She can help you be your best.
- Suzanne S.
[Milwaukee private yoga instructor]
Alex is a fantastic yoga instructor
Alex is a fantastic Yoga Instructor! Her classes combine strength, flexibility and balance that will challenge you, and make you feel like you have done something worthwhile and beneficial for your body. During class, she'll give you options to increase or decrease your level of intensity, based on your ability level. I feel taking her classes can improve your overall level of fitness and improve your sports performance such as golf and cycling.
- Al H.
[Milwaukee private yoga instructor]
Alex makes everyone feel welcome and comfortable
For the past couple years Alex has been a great yoga instructor for me. For men and women just beginning yoga to advanced practitioners, Alex makes everyone feel welcome and comfortable. This is especially important since I feel like I am still in the beginning stages of my yoga practice. After the first couple classes I could feel the benefits on my joints, my ability to stretch and bend my knees. I felt my core strengthen after a couple months of continued practice, which improved my overall energy level. I am grateful for Alex's extensive Ayurvedic knowledge and I look forward to learning more about how I can improve my health through the ancient Ayurvedic healthy-lifestyle system.
- Diana A.
[Milwaukee private yoga teacher]
I have taken many yoga classes from Alex
Alex Druzny is an excellent yoga instructor. She is dynamic, knowledgeable, and thorough in her explanation of every yoga pose as she gives both visual and verbal guidance. Alex starts her classes with a focus on breathing, then goes through poses aimed at loosening up joints and muscles. Later on, she teaches more strength-building poses. She offers modifications for poses so no matter your yoga ability, you will feel challenged at a comfortable level for you. Her classes end with relaxing savasana to bring a gentle finish to the session. I have taken many yoga classes from Alex both through the New Berlin Recreation Department and Barefoot Haven in Greendale. I look forward to many more years of her yoga wisdom and workouts in the future.
- Sandy H.
[Milwaukee ayurvedic coach]
I would readily recommend Alex to a family member
I've been learning about the Yogic life since I was introduced to it 6 years ago, and sought out Yoga teachers who would guide me along. After I learned of my Ayurveda Dosha type in a yoga class, I trusted in a new found value to Ayurvedic consultation. So I asked Alex for us to start. Next I would provide Alex with a snapshot of my current diet, activities, and disposition. This would prove telling when the two of us would sit down together to see how this was or wasn't in agreement with Ayurveda. Complacency had crept into my routines of eating and sleeping, and the meetings with Alex helped me to see how I had grown into accepting of problematic habits. Now if I could exchange old habits for new, using the same amount of time and energy as before, I could set a new and well reasoned course for my diet and activities. I was quite confident that I would really want this! My irregular digestion and mild brain fog are memories only. And my reactions to others and body movements are more thoughtful and meaningful now. Alex has been supportive and inquisitive of my walk with this Ayurvedic lifestyle. She has lend me to a few books to help me expand on incorporating it into my yogic practice. I would readily recommend her Ayurvedic consultation to a family member.
- David P.
Essential Oils Health Support from Milwaukee
doTERRA essential oils.
Wellness, Healing, and Hope
Essential oils are extracted from plants and contain natural compounds that can greatly benefit your health. They are often more powerful than herbs.
Are essential oils safe for you?
Using essential oils is a safe, effective, and affordable way to address the root causes of common health problems without harmful side effects. I am a doTERRA® Wellness Advocate for the Milwaukee area providing the purest essential oils to anyone who wants to benefit from this wonderful gift from our Mother Nature.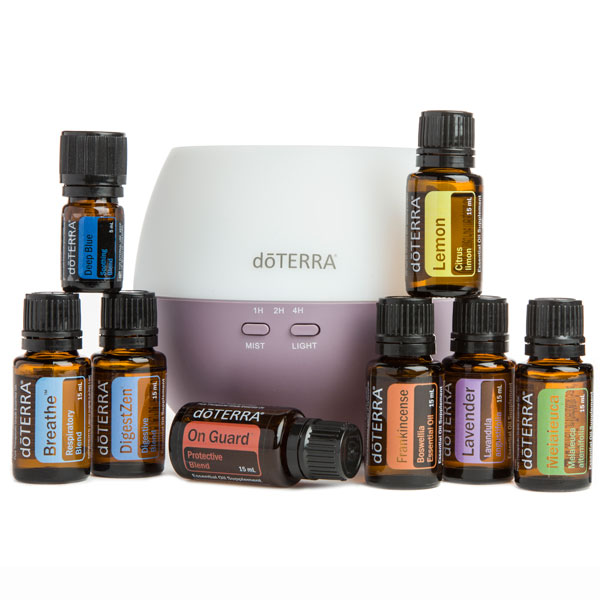 Milwaukee Yoga, Ayurveda, & Essential Oils Health Updates
Private Yoga Teacher & Ayurveda Counselor in Milwaukee
Yoga, Ayurveda, Essential Oils.
Powerful healing combination.
I combine the knowledge of yoga, the wisdom of Ayurveda, and the powerful support of essential oils to address your health problems and help you build solid foundations for better well-being.
Milwaukee private yoga and ayurveda for your health
I teach my students simple, everyday techniques to effectively ease their stress and anxiety. During my private yoga sessions in Milwaukee, I apply suitable Ayurvedic recommendations to select proper poses and sequences that will best target the underlying causes of your health issues including sleeping problems, stress, and anxiety.
Additionally, I often use an essential oil diffuser to add Nature's health supporting aroma during my practice sessions with students if this is beneficial to them.