Join my Ayurvedic

Online Yoga Classes
Quick and easy sign-up!
Practice yoga with me from the comfort of your own home.
Ayurveda is an ancient system of health that takes into account your unique body, mind, and environmental circumstances.  During my online yoga classes, I always apply ayurvedic seasonal principles that help my students stay balanced, healthy, and connected. 
In the fall and early winter, we will focus on building strong foundations and proper grounding through calm and steadily-paced yoga exercises.
Late winter and spring are the best time for cultivating lightness and movement with a little more intense and energizing sessions.
Summer is the time to move with more creativity and fun so we will focus on cooling, joyful and relaxing yoga practice.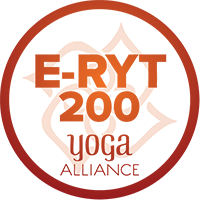 I am an experienced and Registered Yoga Teacher from Milwaukee, WI.